About Navyah Immigration One of the best Immigration consultant in Delhi
We are everyone's dream and hope when they come to us | Let's get ready to travel far in order to acquire the ideal living, with the best immigration consultant in Delhi
Insightful minds came together to form Navyah Immigration Services Private Limited, which is one of the best immigration consultant in Delhi now rapidly expanding B2C immigration company, to offer superior solutions to individuals and families looking to immigrate to Canada, Australia, New Zealand, Hong Kong, or Germany in order to settle, work, study, visit, or move permanently.


---

We assist many immigration seekers who come to us with wide-eyed ambitions of relocating to their ideal country. We take great pride in the extensive list of very happy clients we have assisted in successfully relocating.


---

Before you begin the immigration procedure with us, Navyah Immigration Services, one of the best immigration consultant in Delhi gives you crystal-clear information about your eligibility and a legal assessment report establishing your eligibility. Which ensures that you are putting your effort and money where they should be.


---

In order to provide immigrants with a one-stop solution, Navyah Immigration Services has partnered with international recruitment firms based in Canada, Australia, and Hong Kong for almost all profiles. In addition, by offering job assistance services to immigrants, we have become the leading immigration firm in India, which made us Best immigration consultant in Delhi.


---

You may rest assured that your resource allocation is sound, because we are genuine and trusted consultant , which makes us best immigration consultant in Delhi,


---

We try to make our clients feel comfortable by providing them with all the necessary information throughout the entire process of immigration and visa services.


---

This is made possible by Navyah's professionalism and transparency, which foster positive communication between our client and us and are supported by a proper legal agreement that includes a clear refund policy.


---

This is a core concept that we apply throughout the process in order to deliver high-quality services. The success of your immigration plans is something that Navyah Immigration Services cares deeply about for each and every one of its clients. To do this, we have a large team of operations and paperwork specialists.


---

We take great care to protect the information you provide to us. which makes us the best immigration consultant in Delhi, The reason is that our network architecture uses the best technology and most secure encryption available. You may relax knowing that your information is safe and kept private with us.
We position our clients at the forefront by advanced services.
We bring more than 07 years' experience forging
collaborations across government, private sector and international recruitments agencies.
Start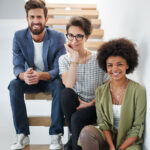 Navyah Immigration Services Private Limited.