Germany is one of the largest and wealthiest countries in the European Union, the affluence of jobs and the flourishing economy are what makes working in Germany so captivating.
Germany has the largest economy in the European Union and the fourth largest in the world. The job market in Germany is fascinating and employment is high for skilled workers coming into the country, specifically in engineering, research, manufacturing and the Information Technology sectors. Germany is a largely industrialized and densely populated country.
With unemployment-ratio being on the decline in Germany, many foreign nationals head towards Germany to look for a highly paid job. Finding a good job and becoming a permanent resident of Germany is possible.
However, there are certain standard procedures one must follow.
If you are interested to get employment in Germany, you can go to Germany with a job seeker visa. This visa allows individuals to remain in Germany for a specified period of time and search for a job.
Getting a job seeker visa to Germany is not too hard, you just have to be eligible and meet certain requirements and go through the application process with a lot of precision & accuracy.
What Is the Germany Job Seeker Visa?
It is a type of medium-term visa which entitles you to stay and search for a job in Germany for up to six months. However, not everyone is fully eligible for this type of visa, and to be granted one, some standard requirements must be met.
How do you benefit from it?
There are numerous benefits of going in Germany on a Job Seeker visa:
The time it takes to process this visa is less than 5 months.
After getting an employment, applicant can apply for a Blue Card, from within the Germany.
On a Blue Card, on the completion of 5 years, one can apply for the permanent residency.
If you have plans to Work in Germany, contact the Navyah Immigration Services Private Limited for a quick processing of Germany Job Seeker Visa.
More facts about Germany Job Seeker Visa
Germany Job Seeker visa makes it easy for you to secure a work permit as it allows you to sit in on interviews and find an employment in your field of work.
The Employer will be sponsoring your Work Permit under the major scenarios, otherwise you will need to apply it on your own.
Work Visa (Blue Card) validity will depend on the employer (generally 02 years is the validity).
German Consulate gives quick Visa Decision, as compared to any other European Union country.
European Union Work Permit holders are entitled for a German PR after Thirty Three (33) months.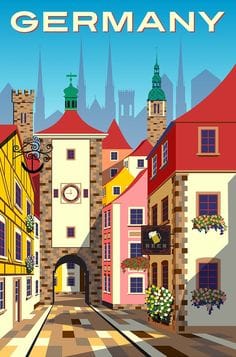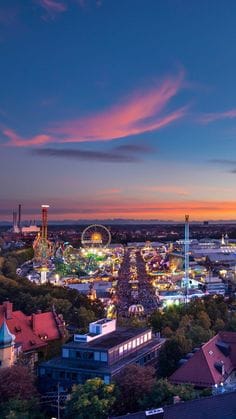 Germany Job Seeker Visa Eligibility Criteria?
This visa requires its applicants to fulfil the following criteria to be eligible:
You should be at least 18+ to apply for Germany Job Seeker Visa.
You should have a Bachelor or Master's degree from a German university or any other equivalent foreign university.
You need to have a minimum of 5 years of full time work experience to be eligible for this visa.
You should be able to prove that you can cover your living cost for the duration of your stay in Germany. Usually the funds to be held in your savings account are 7800 – 8100 EUR.
Government Fees Structure:
Qualification Assessment with The Central Office for Foreign Education (ZAB) – 200 EUR
Visa Fee – 75 EUR
Verification of Documents cost is Approximately INR 40000 for Mumbai Applicants.
Verification of Documents cost is Approximately INR 25000 for Delhi Applicants.
Your Complete Application Processing
Detailed Documents Checklist
Timely Updates and Follow up with the German Consulate
Documentation & Forms Filing
Job Search Assistance