Canada Immigration
If you are considering to settle in Canada, you must have heard about the...
Australia Immigration
Australia is one of the biggest economies in the world. Due to the huge...
Germany
Many foreign nationals head towards Germany to look for a highly paid job due to the…
Hong-Kong
Numerous people are migrating to Hong-Kong on long-term basis. It is one of the…
Navyah Immigration Services Private Limited
Insightful Minds Came Together To Form This Organization, which is one of the Best Leading Immigration Consultant in India, now rapidly expanding immigration company in India, to offer superior solutions to individuals and families looking to immigrate to Canada, Australia, New Zealand, Hong Kong, or Germany in order to Settle, Work, Study, Visit, or Move permanently.
Visa Services
Many Options to Choose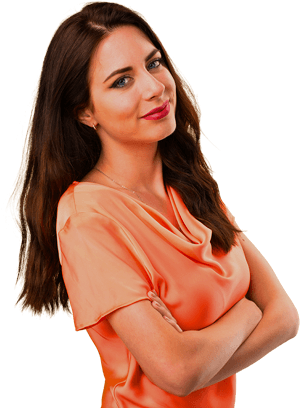 Steps of Immigration Process:
1. Allow Us To Check Your Eligibility 2. Become a Client of Navyah Immigration Services Private Limited 3. Get Your Documentation Done by the leading Immigration consultant in India 4. Get the Invitation from the Country of Your Choice
Navyah Immigration Services Private Limited
Don't hasitate to contact with us for inquries!
Testimonials
We recieve the best client's review.
I'm Priya from Tamil Nadu, and in 2021 I began immigration procedure of Canada with Navyah Immigration Services Private Limited. Up until recently, when I received an ITA from Alberta on February 22, I had no chance of obtaining a PR. I'm sincerely appreciative of the help the company's personnel has given me. I'll be sending you my video testimonial from Canada soon as well. I can definitely say this that Navyah immigration are the Best immigration consultant in Delhi/NCR
They are professionals in their field and I loved their service. Thanks a lot, Team Navyah Immigration Services Private Limited. Hope you keep this up. I got my Australia 189 Visa Recently, I could not have done it without your assistance. My Skill Assessment took 05 months and i got ITA in 03 Months when Australia invited 10k people. I guess i was lucky too!
One of the best experience with great support and service from them. Going abroad and settling down looks easy in movies but in real it's quite difficult and I realized that would need help therefore I tried contacting various consultancies but I found out that I knew more than them only but when I came across Navyah Immigration Services Private Limited, I was pleased. Thank you for your support Navyah Team, one of the best immigration consultant in Delhi/NRC
I was trying for two years to get to Canada but was not able to find the correct procedure for immigration. Now, with the help of Navyah Team I have got the invite from Saskatchewan Province and I am happy that my dream is finally coming true. It wouldn't have been possible without them. Thank you again.
I took IELTS classes from this company for my son and i must say i am really impressed with Ms. Ritu, How she trained my son to achieve overall 7 band.
Latest Blog
Know something more from our latest blog!