Canada Permanent Resident Visa
Canada Immigration
If you are considering to settle in Canada, you must have heard about the Canadian permanent resident status (PR). It's popular, because the Canadian permanent resident status gives you a lot of legal rights and abilities in Canada.
It allows you to legally live and work freely, anywhere in Canada for as long as you would like to. You can change employers, freely move between provinces (states), and sponsor your spouse, parents, and dependent children to join you. Although you may not even need to sponsor them, as many PR programs allow you to bring your family along with you in your initial application.
The permanent resident status doesn't expire also, as it is extendable after every 05 years. You can be a permanent resident for as long as you want. However, you have to maintain your status; you have to live in Canada for at least of three out of every five years, then only you become eligible to apply for the Canadian citizenship, which gives you all the legal rights to vote & run for the political office.
By becoming a Canadian PR holder, you aren't becoming a Canadian citizen, so you will continue to hold your existing citizenship.
Still! What's so good about having Canadian PR? Well, from employment, to excellent healthcare, to top-notch education, to the ultimate quality of life, Canada has a lot to offer you.
Canada is one of the world's biggest economies & it ranks on the 9th Position. The job market in Canada has been flourishing over the past few years. The unemployment rate in Canada is at a record low than most of the countries in the world, meaning that there are thousands of jobs available. In fact! This is one of the main reasons that Canada welcomes so many new people as immigrants every year, because  otherwise there will be no one to fill so many open positions.
To be a permanent resident in Canada, you will have to apply through an official immigration program. There are 100+ different immigration pathways in Canada, ranging from immigration for skilled workers, immigration for semi-skilled workers, immigration for students, and immigration for families. But! The most popular immigration option is the Express Entry's Federal Skilled Worker program & Provincial Nomination Program. Express Entry is a rapid immigration system that doesn't require a job offer letter, doesn't require any Canadian
experience, and allows you to bring your whole family with you.
Let's discuss some popular pathways available for you immigration to Canada: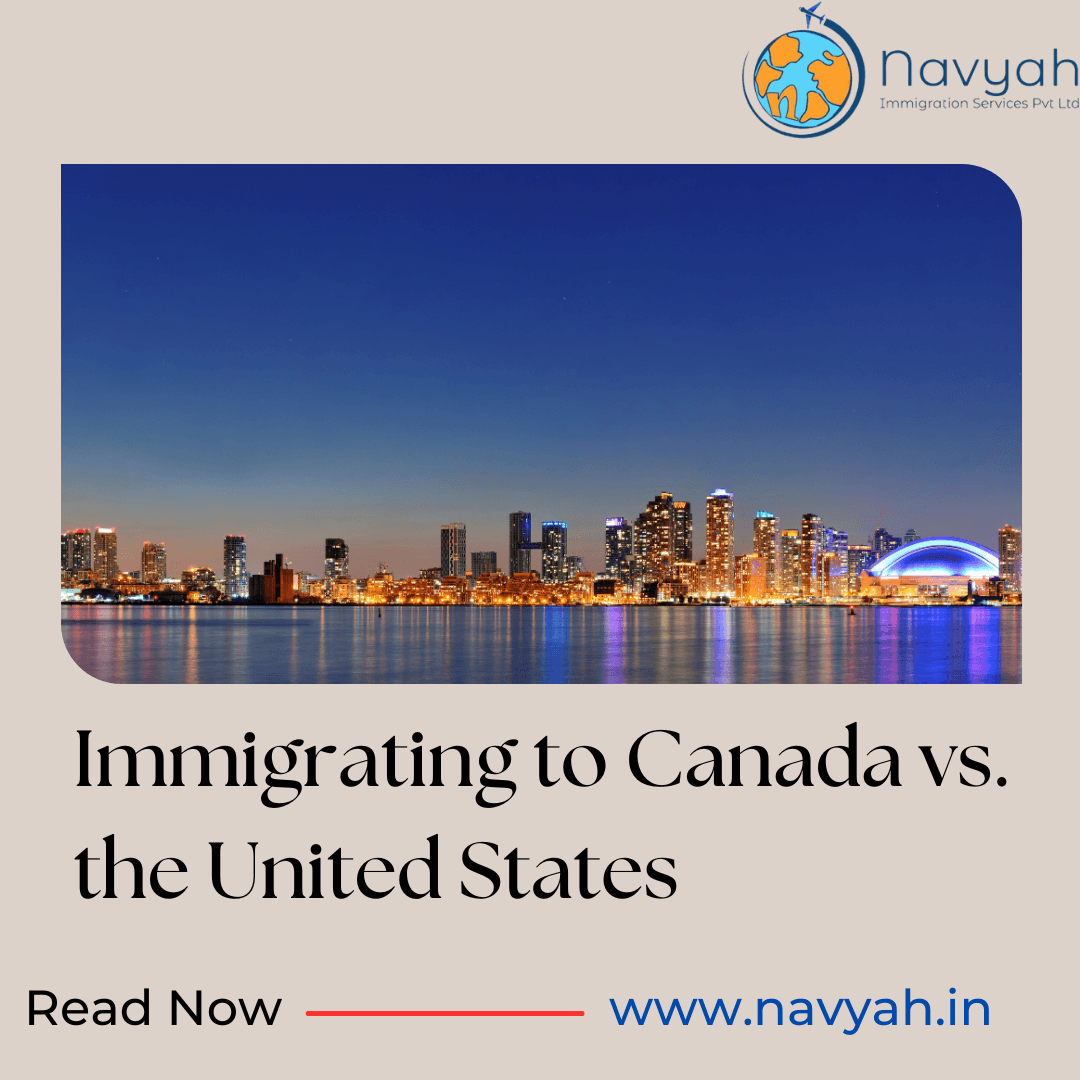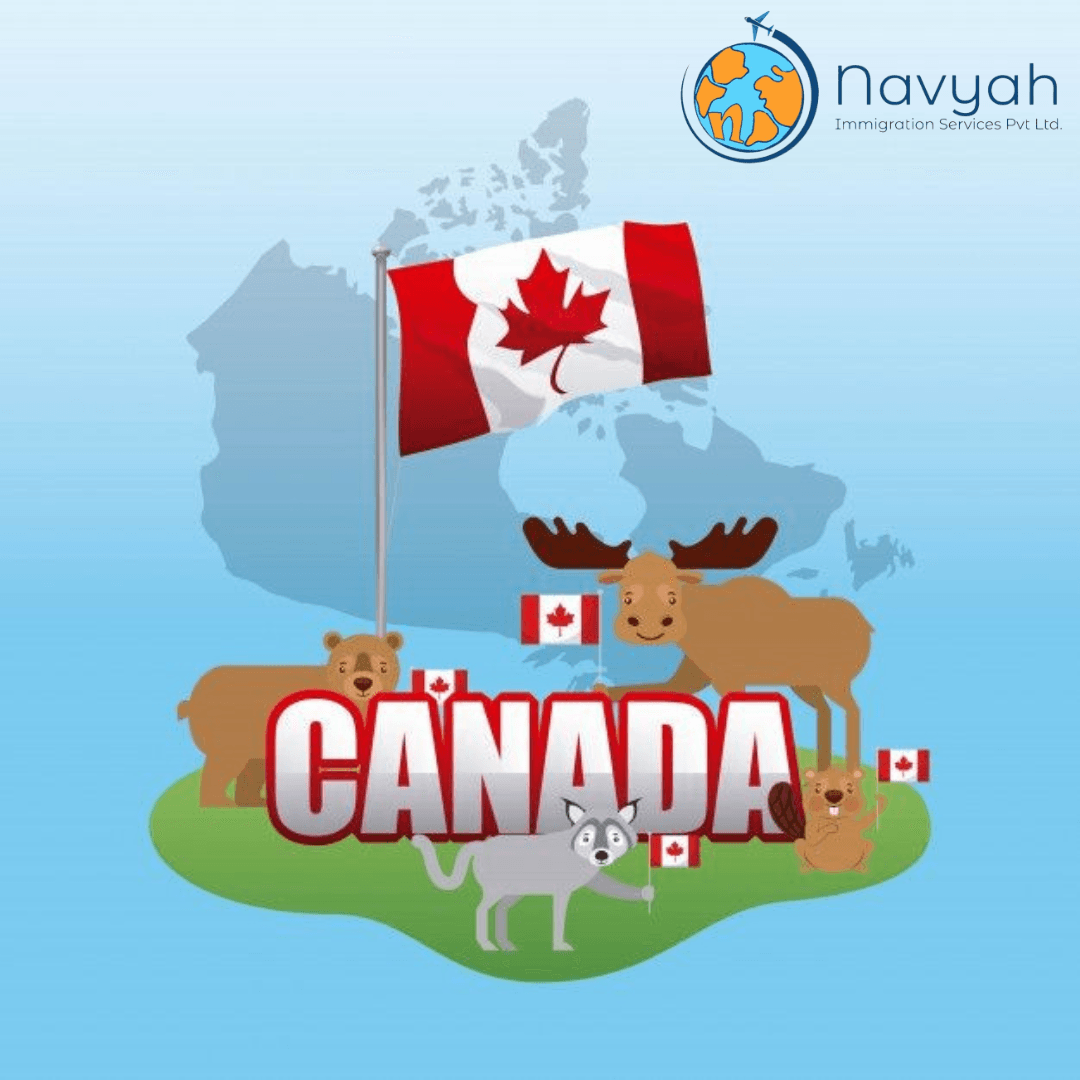 EXPRESS ENTRY
Express Entry is the primary and an online immigration application system. It allows people to submit a detailed profile and get considered as an immigrant. Candidates with the scores are invited to apply for permanent residency.
Once you have applied, your Permanent Residence Visa application will then be processed within the next 6-9 months.
You must use Express Entry to apply for:
The Federal Skilled Worker Program
The Provincial Nomination Programs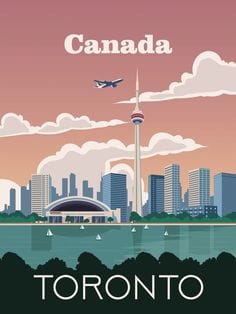 Federal Skilled Worker Program (FSWP)
The Federal Skilled Worker Program (aka the Federal Skilled Worker Class) is Canada's flagship immigration program for workers, allowing Canada to welcome thousands of new immigrants every year based on their abilities to be established in Canada's workforce.
The 1st step in pursuing PR in Canada is to make an expression of interest in immigrating to Canada by creating an online Express Entry profile with the expert guidance of Navyah Immigration Services Private Limited.
On the basis of the information provided in the profile, FSWP candidates obtain a score under Express Entry's Comprehensive Ranking System (CRS) that determines their ranking in the pool of eligible candidates.
Monthly, the Government of Canada issues Invitations to Apply (ITAs) to the highest-ranked candidates in the EE pool and publishes the CRS cut-off score. CRS scores aren't fixed and candidates may take good steps to improve their ranking while in the pool.
Minimum Eligibility Criteria
To be eligible to apply under the Federal Skilled Worker Program (FSWP), candidates must meet the minimum requirements for work, language ability, education and obtain at least 67 points under the program's 100-point grid. The program's selection factors grid assesses candidates based on factors that include age, education, work experience, arranged employment, language ability and adaptability, etc.
Provincial Nominee Program (PNP)
Canadian Express Entry online application system allows the candidates from the EE pool of potential immigrants to get nominated by any province (state) or territory, except Quebec, in Canada. All these provinces & territories have their own Provincial Nominee Program (PNP). These programs are designed in order to provide the candidates with good chance for fast- track immigration. And through the standard guidelines and criteria of these programs, each province allowed to target the workers, professionals, or students who manifest the precise educational background, work experience, and professional skills that can quickly fill the labour market needs and the economic gap which the provinces may be facing the issues with.
The Following Provinces and Territories Have PNP Available:
Alberta
British Columbia
Manitoba
New Brunswick
Newfoundland and
Labrador
Nova Scotia
Northwest Territories
Ontario
Prince Edward Island
Saskatchewan
Yukon
Please note that Quebec has its own unique immigration selection system (Arrima) and a point system which is also different from the other provinces.